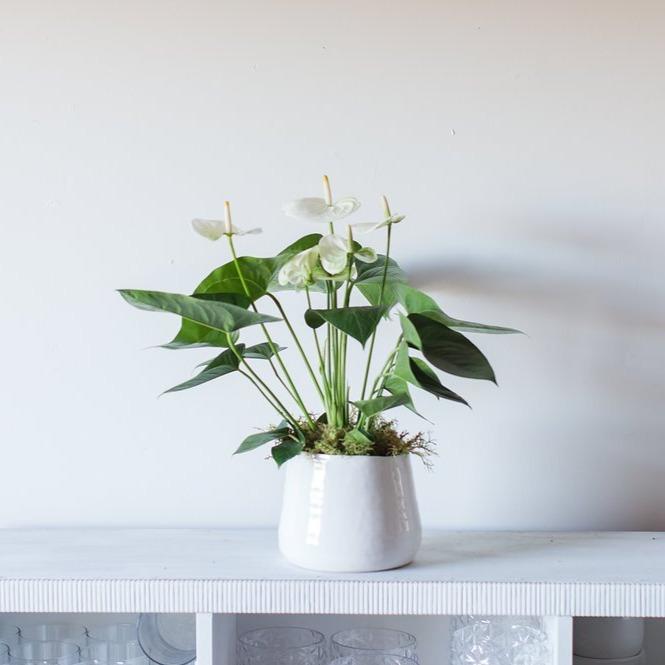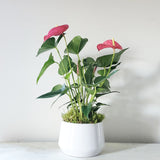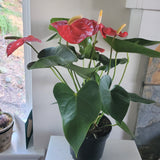 Anthurium Indoor Plant | Long-Lasting!
$65.00 USD $75.00 USD
Situated nicely in a neutral-toned ceramic container and covered with lush green moss, this house plant is long-lasting while adding beauty and sophistication to any space.

Color availability is extremely limited. Sometimes able to source blush, pink, red, light green, as well as white.  We'll try to match based on the occasion on card message.
*Please note fresh cut flowers, foliage, and hard goods including vases and packaging may need to be substituted at the florist's discretion due to seasonality and compressed availability of flowers and supplies. Unforeseen events can happen, but the florist will ensure the quality and integrity of the florals does stay consistent.